Fort Lauderdale Moving Help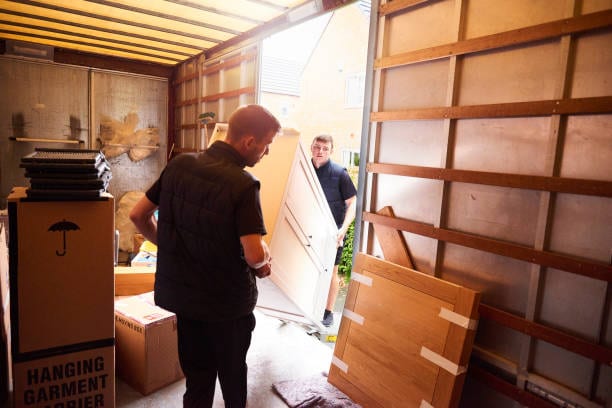 Fort Lauderdale Moving Help
Fort Lauderdale is perhaps the best place to live in Florida, USA, with great job opportunities, prominent cultural heritage, and countless entertainment options. The warm weather, beach proximity, and easy access to basic amenities make it easy to have a wonderful life here. While everything goes in favor of living in Fort Lauderdale, the crime rate here is below average, raising concern for people's safety. However, people frequently move in and out of Fort Lauderdale, and we are here to give them peace of mind with reliable Fort Lauderdale moving help. Searching for the most trustworthy Fort Lauderdale Moving company? Hire our veteran-owned and operated moving company!
Do you have an upcoming move to happen soon? Are you a business or homeowner? Whether you're relocating an apartment or a big IT company in Fort Lauderdale Fl,  we've got you covered. From packing, loading, and unloading to local or long distance moving and unpacking services, we'll handle the whole task professionally and do a great job. We are a full service moving company with years of moving experience. Unlike other moving companies, we have an advanced moving truck network and a smooth moving process. Are you stressed about the pricing of packing and moving services? Do you need storage solutions? Request a stress free moving quote online or call to understand the moving process. Best Fort Lauderdale Movers are Convenient Lifestyle Movers!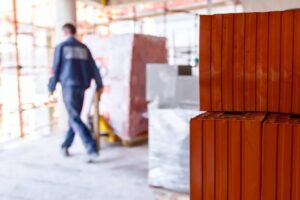 GETTING READY FOR RELOCATION? WE CAN HELP
With years of experience in rendering moving services for homeowners and corporations in South Florida, we have developed the ability to focus on details. At Convenient Lifestyles Moving Inc., we offer a spectrum of moving and storage solutions for local, interstate, and long distance moves across the country.  Our company is licensed and abides by the relocation regulations of the American Moving and Storage Association located in the Fort Lauderdale area. 
Whether you are relocating an apartment or a business, we are a full service moving company in Broward County. We do not offer affordable local moving services but also long-distance moving and storage solutions and moving tips for a stress-free relocation. Here is how we simplify your moving experience.  You will find the best professional movers with Convenient! 
Packing
Packing seems like a horrible task, especially with long-distance moving. Being a full service moving company, we offer professional packing and every aspect of moving services at the best prices. We have high-quality packing supplies, including boxes, mattresses to protect your belongings such as furniture and appliances from any damage while in transition. Get stress-free Fort Lauderdale moving help! Request a free quote online or call for a pricing estimate. The Convenient moving team will get the job done!
Loading & Unloading
Do you think you can call a moving truck, load and unload all your stuff by yourself? If yes, let us remind you that an average refrigerator weighs around 300 pounds. Moreover, how do you see loading and unloading heavy IT equipment like a server room if you have a corporate move? Let us take this job and give you peace of mind. Pompano Beach or Palm Beach, our professional movers will get the job done. Check our google reviews!
Moving
If you are relocating with a few stuff and decide to hire an individual moving truck, let us warn you because it is unsafe for you and your belongings. We have a moving truck,  licensed and bonded truckers who will take care of your stuff while in transit. Moreover, we ensure the best-quality packing for your delicate belongings. So, moving is completely stress free with us. We are the top-notch, efficient moving crew your house or office needs! In the moving industry, reviews matter! Family-owned and operated we would definitely be the best movers!
Do you wonder how much does it cost to hire a professional moving laborer in Fort Lauderdale? Are you looking for friendly moving services and storage options? Call Convenient Lifestyles Moving Inc. today!
Are you moving down the streets or simply relocating to a new abode in Coral Ridge or Victoria Park? We have the best local movers onboard. Being the best local moving company in Fort Lauderdale, we know the routes and local building codes. 
Moreover, we are frequently involved in high and low rise moving services, so you can count on us whether you are relocating an apartment to the 20th floor or a local business to the 5th floor. We will take care of all your furniture, appliances, and other belongings to ensure a stress-free relocation. Need a local moving service company? Hire trained and dependable local movers today!
WHY CHOOSE CONVENIENT LIFESTYLES MOVING?
Whether moving within the state lines or planning an interstate move, you can expect top-quality Fort Lauderdale Moving and storage services from Convenient Lifestyles Moving Inc. We are one of the top moving companies that focus on details and have an advanced moving truck network. We plan and handle everything for your moving day, whether corporate relocation or local residential move. 
Our team is trained and strives to deliver the utmost customer satisfaction. As mentioned, we are a full service moving company offering comprehensive local, long-distance moving and storage services. Besides packing and unpacking services, you can call us for storage and moving services. 
We have multiple storage options; short-term and long term storage. You can reach our storage facility and choose short-term or long term storage services as per your needs. We have the best price.
Alongside delivering exceptional moving services, we often help residential and corporate clients with valuable moving tips for moving day. Be it about relocating around the state lines or a cross country move; we ensure a smooth experience here in Fort Lauderdale.
Do you have a local or long distance move to come? Are you stressed about the cost of Fort Lauderdale moving help? Call us today or request online estimation now.
Easy communication, reliable services, and affordable pricing make us the best moving company in Fort Lauderdale. Always count on Convenient Lifestyles Moving Inc. for all your moving and storage needs. 
Call today for dependable Fort Lauderdale moving help.