Fort Lauderdale Moving Labor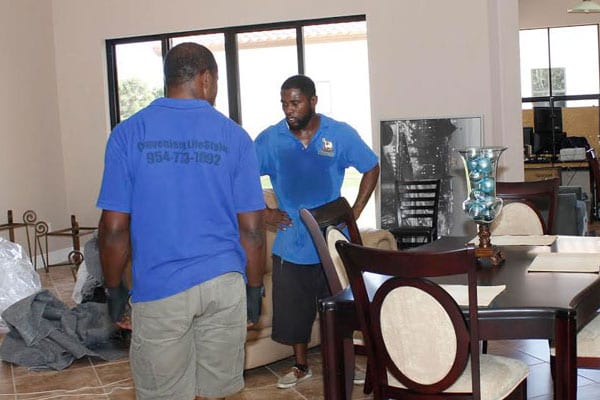 Fort Lauderdale Moving Labor
Do you need skilled labor services from local movers to load your heavy fixtures and furniture into a moving truck rental or storage container you've rented in Fort Lauderdale, FL? Don't know which labor service to entrust with your local loading-unloading? Moving into a new house in Fort Lauderdale is thrilling, but there's still a lot of work to be done before you can relax and enjoy your dream home. Heavy boxes must be loaded and unloaded correctly, fragile possessions with care, and a slew of fees must be incurred. Rather than taking on this challenging task alone, team up with Convenient Lifestyles Moving Inc. to make your Fort Lauderdale, FL relocation as stress-free as possible. Convenient Lifestyles Moving Inc. is your go-to source for dependable Fort Lauderdale moving labor services. We've been focusing on delivering a smooth and hassle-free moving experience for the millions of customers we've moved from the last 30 years. Our exceptional load/unload and packing services are highly rated among the Fort Lauderdale communities, and we have numerous 5-star customer reviews to be proud to share. Get a quick online quote in minutes, or speak with one of our helpful customer service representatives to get the bestmoving services and free moving labor quotes in Fort Lauderdale for all your moving needs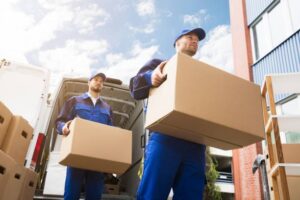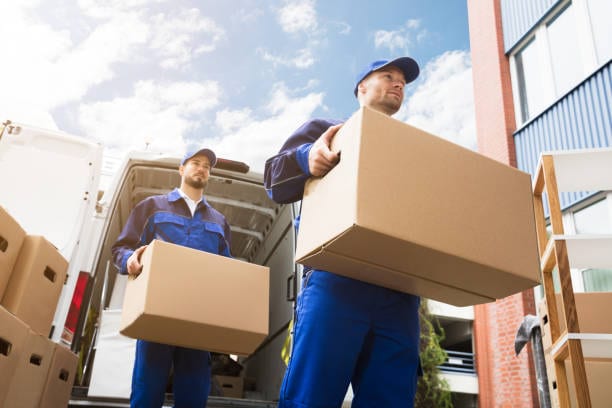 TOP-RATED MOVING COMPANY FOR LONG-DISTANCE AND LOCAL MOVING LABOR
Our services at Convenient Lifestyles Moving Inc. cover all of the basics as well as any extra moving services you may require for your next local or long-distance moving. We provide a range of moving solutions to ensure that your local and long-distance relocation goes smoothly.  As a full-service moving expert in Fort Lauderdale, we recognize the importance of systematic packing and loading expertise in keeping your belongings safe and secure during the journey. Convenient Lifestyles Moving Inc. is, without a doubt, the best local and long-distance moving company around. Trust our trained movers to deliver excellent service for your move if you seek professional moving companies to help you pack and move long distances.
LOADING AND UNLOADING SERVICES
Suppose you've just rented a moving rental truck or storage containers for your next move in Fort Lauderdale but don't want to undertake the actual labor work by yourself. In that case, it is time to call the best local movers providing loading and unloading services. Our skilled moving teams at Convenient Lifestyles Moving Inc. will arrive right on time and help you load as much or as little into your leased truck or container as you choose. Our moving professionals will provide excellent customer service and care while handling your valuables, working hard to ensure that your belongings are protected from start to finish. We at Convenient Lifestyles Moving recognize that each relocation is unique, which is why you can customize your services to meet your specific requirements. We help people move in and out of Downtown, Plantation, Davie, Sunrise, Pompano Beach, Boca Raton, Weston, Hollywood, and Cooper City, among other places.
RELIABLE AND PROFESSIONAL MOVING LABOR SERVICES
When you work with Convenient Lifestyles Moving Inc, finding 
professional and expert local moving labor
 is a breeze. When the big day approaches, we provide qualified, insured, and bonded personnel who will be ready to help. Our services can be personalized to match your specific requirements, ensuring that you get exactly the moving assistance you require. Whether you're moving within the Fort Lauderdale area or to another city or state entirely, we can help you with simple loading and unloading services or more complex tasks. Moving into a new Fort Lauderdale, FL home is a beautiful moment, and we at Convenient Lifestyles Moving Inc. want to let you relax and enjoy it. With the moving labor we provide for all your moving and storage needs, you may rest assured that there will be no hiccups on the road.
HOURLY LABOR AND MOVING SERVICES
Aside from our consistent price, you can rest assured that all our professionals and well-trained movers will handle your things with the utmost care and respect they deserve. All of our local movers have had to pass background checks in addition to their years of experience. We sincerely want to take the stress out of your next move by providing you with all the assistance you want. We are your moving help, whether you only need help with the heavy lifting to load your rental truck, carry the heavier moving boxes, loading and unloading your vehicle, or need a full-service move. Another advantage of hiring Convenient Lifestyles Moving Inc. for your Fort Lauderdale move is our commitment to providing you with accurate rates upfront. Moving is difficult enough without having to worry about how much your relocation will cost you. For our full-service moves, we provide upfront quotations as well as flat hourly pricing for all of our moving labor services, so you'll always be in complete control of your moving costs.
FULL-SERVICE LOCAL MOVERS IN FORT LAUDERDALE
If you're short on time or simply can't imagine dealing with all of the complexities involved in residential or commercial relocation, full-service moving services from Convenient Lifestyles Moving Inc. will take care of everything without breaking the bank. We are the best moving and storage company in Fort Lauderdale. We also prioritize costs so that every local family and business can benefit from a stress-free, professionally handled move. When you contact our 
full-service moving company
, we'll schedule a free in-home consultation and complete the moving quote for you. We'll use this time to learn more about your needs and go over our many moving and storage options, which include:
Experienced and locally expert move coordinators
Premium packing supplies
 Complete packing-unpacking services
Customized crating for high-value and fragile household belongings
Careful padding, wrapping, and moving for specialized and oversized items like pianos
Complete set-up and assembly services
Short- and long-term storage options for long-distance and commercial move
Planning your next move in Fort Lauderdale and need top-rated Fort Lauderdale moving labor services? Call Convenient Lifestyles Moving Inc. TODAY at (954) 773-7092