Fort Lauderdale moving services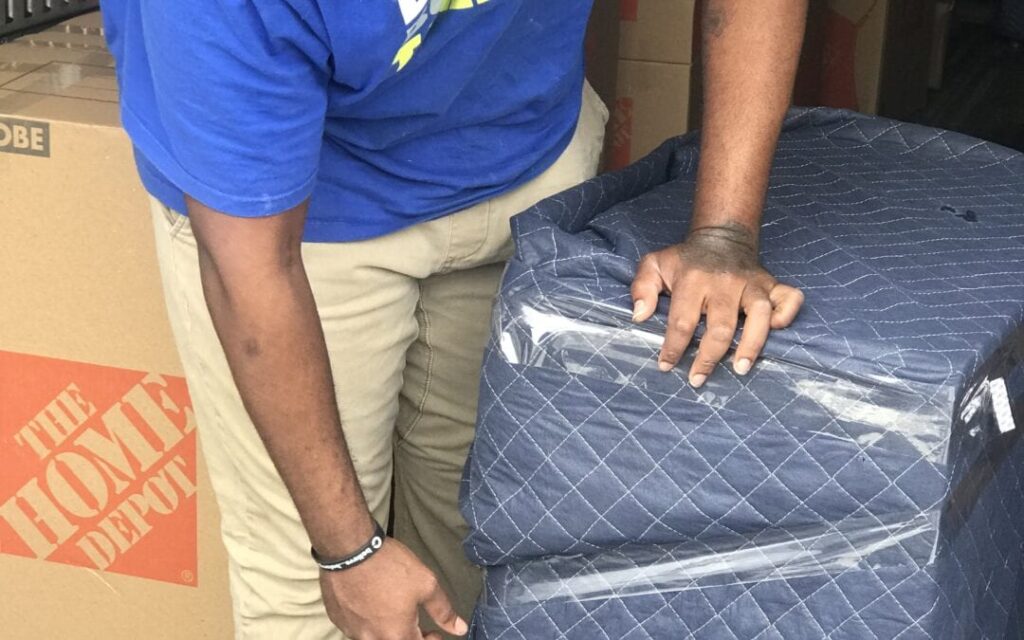 Fort Lauderdale moving services
Situated 28 miles to the north of Miami, Fort Lauderdale is a perfect place to live. The world-class beaches, yachts, marinas, lush green forests in the west make this city an exciting location for relocation. Nevertheless, how will you move your goods if you plan to move to this city or within it? Should you do it yourself or find a professional moving company? It's not easy to move all your goods yourself. It involves packing, finding a carrier, and laborers. You will waste time by doing all these things yourself. Moreover, if the laborers don't turn up on time on moving day, you will face difficulties moving heavy goods. However, if you hire a moving company, you will not only save your valuable time, but your efforts will be the least. Convenient Lifestyle Moving is the best Fort Lauderdale moving services company with an excellent track record. We have made thousands of residential and commercial moves in South Florida. Get a free moving quote.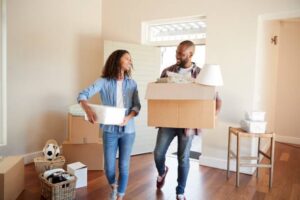 IS MOVING GOODS YOURSELF A PREFERRED OPTION?
When you decide to do everything yourself, you need to pack your goods and find a truck and laborers. Sometimes the trucks and laborers don't appear on time. A delay can create a lot of problems. Moreover, packing things requires expertise. You may not be able to pack the things correctly that might result in damage to your valuable goods. 
Apart from this, individual laborers and truck drivers won't care for your goods like a professional moving company. If you hire a professional moving company, you don't need to do anything yourself. Your job is only to schedule the move on the website, and the moving company will take care of the rest. Convenient Lifestyles Moving has the best moving professionals who ensure stress-free moving of your goods. Our moving experts pack your things perfectly to ensure safety, especially in the case of long-distance moving.
IS IT EXPENSIVE TO HIRE A MOVING COMPANY?
Many people think hiring a moving company costs more money than doing the things themselves, but is it true? You have to spend separately purchasing packing materials, booking laborers and trucks when you do things yourself. Moreover, you have to spend your time that you can utilize for other important work. Considering all these factors, you will realize it is cheaper to hire a full-service moving company.
THINGS TO CHECK WHILE LOOKING FOR A MOVING COMPANY
Finding the right moving company is crucial if you wish to ship your goods safely and on time. How do you find the best moving services? Here are a few tips to help you find the best moving company for local and long-distance moving.

Track record of the moving company
Checking the customer reviews can help you know about the track record of a moving company. You can check the customers' reviews to understand the company's track record. Convenient Lifestyle Moving provides the best service every time to ensure our customers are satisfied. Check the reviews here to know about our services.
Transparency in pricing
Many local moving companies don't provide a free estimate and may add hidden charges. It leads to a dispute between the moving company and the customer which the trust factor is destroyed. You can avoid these problems if you choose the right mover. Before hiring Fort Lauderdale moving services, you must ensure that the company is transparent with pricing. Getting a free moving quote can help you avoid these hassles.
Check the Mover has a valid US DOT number
A US DOT number is a unique number assigned to a moving company by the Federal Motor Carrier Safety Administration (FMCSA) performing local and long-distance moving. It ensures the company follows the safety norms stated by the FMCSA.
Insurance
Valid insurance is another crucial factor to check before hiring a moving company. During transportation, your goods can get damaged badly. Moreover, you never know the carrier might fall into an accident. If it happens, how will you get compensation for the damages to your goods? Valid insurance will ensure coverage for any damage during the transportation.
HOW MUCH DO MOVING SERVICES USUALLY COST?
Cost is a crucial factor to check before hiring a moving company. You do not want to end up spending a considerable amount. The cost of moving varies due to several factors. The volume of goods is one of the most critical factors that affect the cost. If you have a large number of goods, you will need more boxes. It will cost you more. Another critical factor is distance. A longer distance means a higher moving cost due to fuel and human resources. Moreover, if you schedule the move at the last moment, you will have to spend more money. However, Convenient Lifestyle Moving provides the most affordable moving options for your domestic and commercial moving.
WHY HIRE A CONVENIENT LIFESTYLE MOVING?
Convenient Lifestyle Moving has 30+ years of experience in moving services. Our team provides full-service residential and commercial moving that includes packaging. Our trained professionals ensure the safe loading and unloading of your belongings. 
We are among the few Fort Lauderdale moving companies that provide insurance to cover any damage during transportation. Be it interstate or local moving, we offer the most affordable price. Do you want to know the cost of moving with us? Get a free moving quote.
Why take hassles when you can hire the most reliable Fort Lauderdale moving company at an affordable price. Contact us now.