Local Moving Company Ft. Lauderdale to Orlando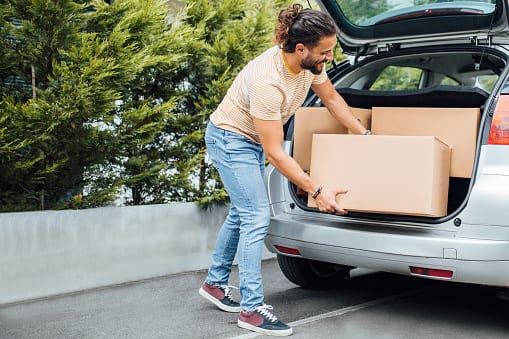 Local Moving Company Ft. Lauderdale to Orlando
Are you looking for a nice place to live in the United States? From an emerging job market to the abundance of world-famous amusement parks and pristine meadows, Orlando is the best city to live in Florida after Ft. Lauderdale. Whether you are moving from Fort Lauderdale to continue your education or in search of better job opportunities, entrusting a reliable, BBB-accredited moving company for your commercial and residential assets can have a positive impact. As a local moving company Ft. Lauderdale to Orlando, Convenient Lifestyle Moving Inc. is dedicated to offering best-in-class relocation services. 
Equipped with modern tools and technology to handle any size of move, our moving professionals will take good care of your belongings throughout the transition. Are youconcerned about the cost of moving from Ft. Lauderdale to Orlando? Call us now at 954-773-7092 for free moving quotes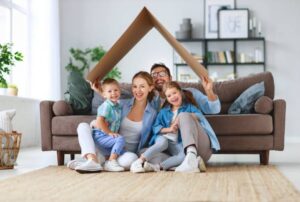 MOVING FROM FORT LAUDERDALE TO ORLANDO
We have been rendering high-quality moving services and storage facilities for over three decades now and have developed a unique understanding of all types of moving requirements. Whether you are moving to or from a mid-rise or high-rise building, we are loaded with the expertise and equipment required to make your move smooth.
With Convenient Lifestyle Moving Inc, the process begins with a moving coordinator visiting your home or business to provide an in-home estimate. Whether you are moving from a beachfront mansion in Ft. Lauderdale to a swanky apartment in Orlando or relocating your business, we can move your belongings with 100% safety and satisfaction.
Get family-owned and operated local moving company Ft. Lauderdale to Orlando. Call us to learn more or get a free moving quote!
Florida is famous for all good things: education, cost of living, pleasant weather, or year-round recreational activities. It is packed with plenty of amusement parks and impressive nature; thus, there is no sense to move from Florida to elsewhere in the USA. However, you may think of moving interstate in the sunny state of Florida.
Cost of Living and Weather in Orlando
If you live in Fort Lauderdale, Fl, and are looking forward to moving to Orlando, you'll never regret your decision. Whether we talk about the cost of living in Orlando, Crime rate, education, jobs, or housing, Orlando is better than Fort Lauderdale. Whereas the cost of living in Fort Lauderdale is 117.9%, residents in Orlando enjoy a living index of 96%, which is 3% lower than the state and 4% lower than the nation's average.
Moreover, the city solely focuses on the tourism industry and is one 0f the fastest-growing cities in the USA. With Orlando's wonderful and booming job market, you will be provided with countless opportunities to explore different cultures and arts while flourishing professionally.
HOW MUCH DOES IT COST TO MOVE LOCALLY?
Determining the cost of moving can be a big challenge if you've not looked around at pricing for the local moving company from Ft. Lauderdale to Orlando. Many factors affect the cost of moving, and the final cost is sometimes not accurate because there might be a roadblock or other obstacle en route to your destination. 
The cost of interstate or long-distance move is calculated considering the weight of the shipment, the distance between your origin and destination, time of the year, and labor costs. Most moving companies will provide you a flat rate which is their estimate for working per hour. 
If you need a quote from the best local moving company Ft. Lauderdale to Orlando, request an instant estimate from Convenient Lifestyle Moving Inc.
SHOULD I PAY MOVERS OR DO IT MYSELF?
Moving yourself to your next apartment or street is okay, especially if you are a bachelor and have minimal belongings. On the other hand, if you have to relocate large furniture and heavy boxes loaded with your household goods, we highly recommend hiring professional movers. 
Even if the distance between Ft. Lauderdale and Orlando is merely 214 miles, you might end up breaking some of your belongings or have severe injuries if you decide to move on your own. Self-moving is not impossible but can be dangerous. For this reason, you better hire a local moving company Ft. Lauderdale, FL, to Orlando. They will arrive with professional equipment, resources, and insurance coverage to make your move smooth.
HOW MUCH SHOULD IT COST TO HIRE A LOCAL MOVING COMPANY FT. LAUDERDALE TO ORLANDO?
The answer to this question depends on which company you choose to move your home or office. Imagine you are moving from Ft. Lauderdale to Orlando from a mid-sized apartment; you will need a team of at least 2-3 movers and possibly a driver. Now the cost of hiring a local moving company depends on how many hours your move takes, and each company has a different hourly rate. 
The packing and loading of a mid-sized apartment can take an entire day. A trucker can typically make the trip in one day easily. Based on these factors, you can see that the actual cost of hiring a local moving company is not easy to simply estimate. At Convenient Lifestyle Moving  Inc., we assure you of high-quality moving services at affordable rates.
TRUST CONVENIENT LIFESTYLE MOVING INC. FOR STRESS-FREE MOVE
An interstate move is less distance to cover but equally challenging as a long-distance move due to the hassle of packing and transporting and the industry's relocation regulations and restrictions. At Convenient Lifestyle Moving Inc., we have a professionally trained team of certified movers and truckers to perform your move efficiently without hassles. Start by requesting a free moving quote for Ft. Lauderdale to Orlando.
Convenient Lifestyle Moving Inc is the Ft. Lauderdale to Orlando moving and storage master! Call for a free quote at 954-773-7092.
To find out how we ease your household or commercial moving from Ft. Lauderdale to Orlando, get in touch with our experts at Convenient Lifestyle Moving. We can provide a free quote and provide you with your best moving experience to date!