Long-Distance Or Local Movers In My Area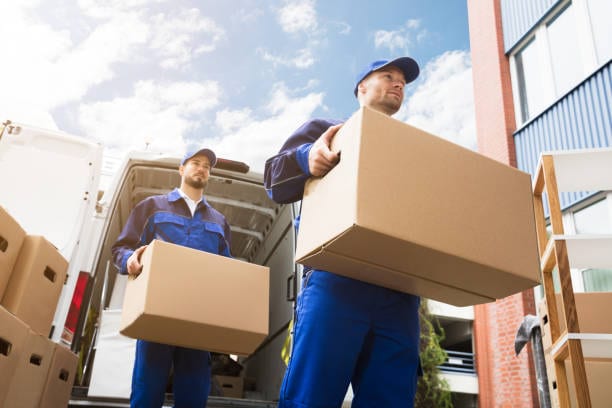 Long-Distance Or Local Movers In My Area
Preparing for a long-distance or local move can be extremely difficult. It involves thorough planning in logistics, packing & unpacking, loading & unloading, and transporting services. The list is endless when you look at your to-do list while preparing for a move. You want to experience a hassle-free and smooth move keeping aside all the stress that comes with moving. With so much at stake, searching for the "best long-distance or local movers in my area" makes so much sense.
Given how stressful moving can be, it's no surprise that many people choose to delegate the task to a full-service moving company such as Convenient Lifestyles Moving Inc. With over 38 years of moving experience in the industry, we are the number one choice for people looking to move locally or long-distance. Request a free quote now.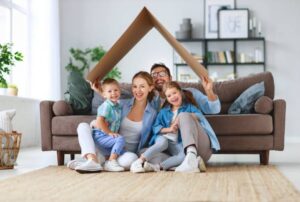 LONG-DISTANCE OR LOCAL MOVE- WE DO IT ALL
Most of the time, local movers work in specific areas such as cities or towns. They specialize in residential and commercial relocations and handle movements that do not cross state lines. They provide many services that long-distance movers do, such as packing, storage, and transportation. For local moves, they may have smaller, more energy-efficient vehicles. 
Long-distance movers undertake long-distance, cross-country moves. When it comes to moving a family or a commercial relocation, long-distance movers bring in specialized equipment. 
We at Convenient Lifestyles Moving Inc. provide storage and packing services, vehicle transport, and a range of transportation options to get families and businesses from point A to point B. Be it any residential and commercial moving- you can rely on us for all of your moving needs.
WHY DO YOU NEED A LONG-DISTANCE OR LOCAL MOVING COMPANY?
Whether you are moving long-distance or planning any local move, moving heavy items like refrigerators, mattresses, beds, and sofas is something that you can not do alone. You will require assistance, no matter how strong and sturdy you are. Even if you try to do it all by yourself or call friends and family members for help, there are chances of getting hurt and injured. Not everyone is qualified to lift heavy goods.
Only a professional and expert moving team has the technical know-how to lift big furniture and appliances without injuring themselves. All our movers at Convenient Lifestyles Moving Inc. are capable of handling both local and long-distance moves. We are a licensed moving company by the Florida Department of Agriculture and Consumer Services (FDACS) and the Federal Motor Carrier Safety Administration (FMCSA).
HOW TO CHOOSE THE BEST LOCAL OR LONG-DISTANCE MOVERS NEAR YOU?
Be it a long-distance move across the country or any local move within the city, moving is a challenging task that necessitates help from a professional, experienced and expert mover. Several moving tasks need to be handled in a short period. That's the reason why you should choose a dependable and affordable mover while planning a move.
Sometimes you have fragile and specialized items like an antique clock or a grand piano or bulky furniture that needs to be disassembled before moving them. You'll need the help of professional movers who are trained to handle such items safely using specifically developed moving and handling equipment.
We at Convenient Lifestyles Moving Inc. are a veteran, woman, and minority-owned and operated moving company managed by a professional and dedicated team with a combined 38 years of moving industry experience.
SHOULD YOU HIRE A FULL-SERVICE MOVER OR DO IT ON YOUR OWN WHILE MOVING?
One of the most crucial decisions you'll have to make when planning your local or long-distance move is whether you'll move yourself or hire a professional and well-experienced full-service mover near you.
Hiring full-service movers when planning a local or long-distance move takes away much of the stress that comes with moving. Moving companies that provide full-service moving solutions such as Convenient Lifestyles Inc. can handle everything concerning your local or long-distance move. From carefully packing your items and disassembling your furniture to transporting your belongings and unpacking in your new home- we do it all.
If you're moving long-distance or across the country to a location that's far from your current location, hiring a full-service professional mover is a smart thing to do. Long-distance moving is the domain of interstate moving companies with all the logistical know-how and resources to ensure you have a smooth and hassle-free long-distance move
HOW MUCH WILL IT COST TO MOVE LONG-DISTANCE OR LOCALLY?
Calculating the cost of a local move is relatively easy. To determine how much a local move will cost you, simply multiply the projected number of hours it will take to complete your local move by the hourly rate a moving company charges.  While planning for a local move, you can also calculate any extra charges that you will be incurring, such as charge extra for items like driving time, packing supplies, and any movers' tip that you intend to pay.
Calculating the cost of a long-distance or cross-country move is a bit complicated. There are way too many variables that affect the cost of your long-distance or across-the-country move.
Factors such as the size of your move, the distance between the two points, time of the year, and moving date all play a crucial role when you move long-distance. Summer prices are higher because it is peak season, and movers are in great demand. At the same time, prices are usually lower in the middle of the week and the middle of the month.
We at Convenient Lifestyles Moving Inc. are committed to offering a hassle-free moving experience for all your long-distance or local moves. Planning a move? Call us at (964) 773- 7092 to learn more about our extensive range of moving services.