Mid-Rise And High-Rise Moving Company- Fort Lauderdale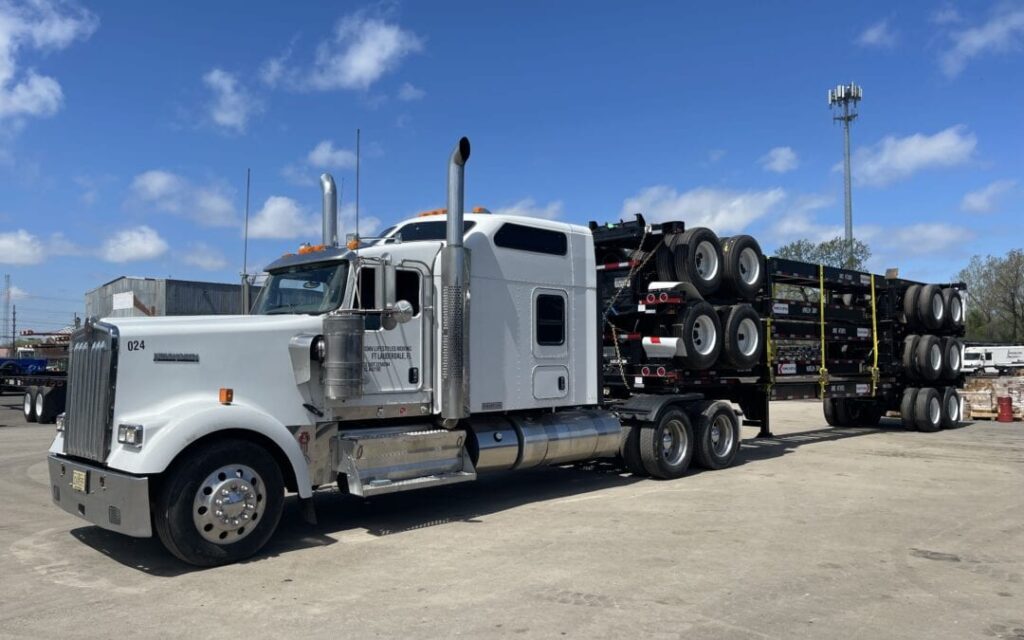 Mid-Rise And High-Rise Moving Company- Fort Lauderdale
When compared to moving in or out of a two-story house, a high-rise moving in Fort Lauderdale FL comes with its own set of unique challenges. Several issues ranging from the parking, use of the elevator, preferred time to move, and building associations rules and regulations add to the complexity of mid-rise and high-rise moving in Fort Lauderdale, FL. That's the reason you should only hire a reliable mid-rise and high-rise moving company- Fort Lauderdale when planning your next move. 
We at Convenient Lifestyles Moving Inc. are a trusted and specialist high-rise and mid-rise moving company serving local and nearby communities in Fort Lauderdale. Our 38 years of combined moving experience makes us the preferred moving company Fort Lauderdale people trust for local residential moving, long-distance moving, commercial moving. High-rise moving and mid-rise moving.
We have an A+ rating with the Better Business Bureau and numerous 5-star reviews on various review sites. Are you stressed about your next high-rise and mid-rise move in ft Lauderdale? Request a free moving quote from the best movers in Fort Lauderdale now.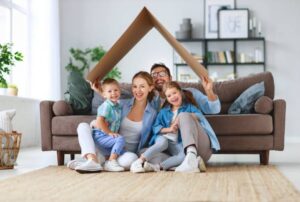 MID-RISE MOVING COMPANY IN FORT LAUDERDALE FL
If you're moving into or out of an apartment or condominium in Fort Lauderdale, you'll need to protect the unit and the building. Moving steps such as the requirement to use elevators and small places and corridors make moving to a mid-rise in Fort Lauderdale difficult. 
We at Convenient Lifestyles Moving Inc. offer mid-rise moving services that are well-known in Fort Lauderdale, Florida, and flexible enough to accommodate moving into and out of a large complex. 
We've been helping Fort Lauderdale residents move into and out of mid-rise buildings for close to four decades now. Trust us to safely transport all of your personal belongings and furnishings while moving into a mid-rise building in Fort Lauderdale.
HIGH-RISE MOVING COMPANY IN FORT LAUDERDALE FL
Moving from or into a high-rise building is a stressful experience, especially when heavy objects need to be moved up several floors. If any of your household items do not fit through the doorway of an apartment, a new solution needs to be devised.
Challenges while high-rise moving
High-rise moving in Fort Lauderdale is a specialist job that demands meticulous planning, a professional and expert team, and the use of the latest equipment to ensure that your household item gets moved to your new home safely.
Few challenges associated with a high-rise moving are:
Building regulations
Most high-rise buildings demand you move on a specific day, which means you'll need to plan well in advance and with a reliable company with expertise and know-how to execute a high-rise move in Fort Lauderdale quickly. 
Our local movers at Convenient Lifestyles Moving Inc. know the ins and outs of the city and share a great rapport with many of the building owners' associations.
Parking
For loading and unloading, moving trucks will require special permissions in advance. Congestion in the urban landscape can result in your moving getting delayed and adds to the stress.
While planning a High-rise move, we take care of all the permissions and stay ahead of time to complete your high-rise moving in south Florida on time.
At Convenient Lifestyles Moving Inc., we can transport bathtubs, mattresses, armoires, sofas, kitchen appliances, and more with the correct equipment. We have a professional crew and movers who can assess any condition and choose the optimum entrance point to ensure your high-rise move in Fort Lauderdale, FL, and overall success.
CONVENIENT LIFESTYLES MOVING- TOP FORT LAUDERDALE MOVERS
Convenient Lifestyles Moving Inc. has been offering comprehensive moving services to the residents of Fort Lauderdale for almost 38 years.
We recognize that every move involves some precious goods, and a high-rise move necessitates additional planning and attention. Moving your belongings through Fort Lauderdale's congested streets and up to your high-rise building on the 30th or 35th floor is difficult. 
We have custom crating for oversized items like a piano, dining tables, and safes for a safe Fort Lauderdale high-rise move or mid-rise move. We also have the necessary tools, such as trailers and dollies, to execute high-rise moving and mid-rise moving of any scale.
WHAT IS THE COST TO HIRE A MOVER IN FORT LAUDERDALE?
When planning a high-rise move in Fort Lauderdale or a mid-rise move in Fort Lauderdale FL, it's always best to hire a local and expert moving company. When it is the time to choose the best local Fort Lauderdale mover for your residential or commercial move, everyone considers the cost. 
Please keep in mind that the cost of hiring a mover in Fort Lauderdale depends on many factors. The actual cost of hiring a moving company will vary depending on various critical factors such as the size of the move, specialty items, move distance, shipment weight, accessorial services, moving season, additional fees, and charges.
WHY DO PEOPLE PREFER TO MOVE TO FORT LAUDERDALE FLORIDA?
Fort Lauderdale is a coastal city with around 180,000 people. It is growing rapidly and is part of the more extensive Miami- FortLauderdale- West Palm Beach metropolitan area. Thanks to Miami's soaring real estate, Fort Lauderdale is witnessing a major commercial and residential expansion of its own.
With 23 miles of beaches and a massive canal system that stretches for almost 500 miles, Fort Lauderdale has the reputation of being the "Venice of America." Our trucks and drivers know how to navigate the many streets, bridges, and tight spaces in the city! Call Convenient Lifestyle Movers to get a quote for your Fort Lauderdale move.
Whether you're looking to hire mid-rise or high-rise movers, choose our movers at Convenient Lifestyles Moving Inc.! We are the most trusted, local, reliable service providers for Fort Lauderdale and the surrounding areas.