Moving companies in Fort Lauderdale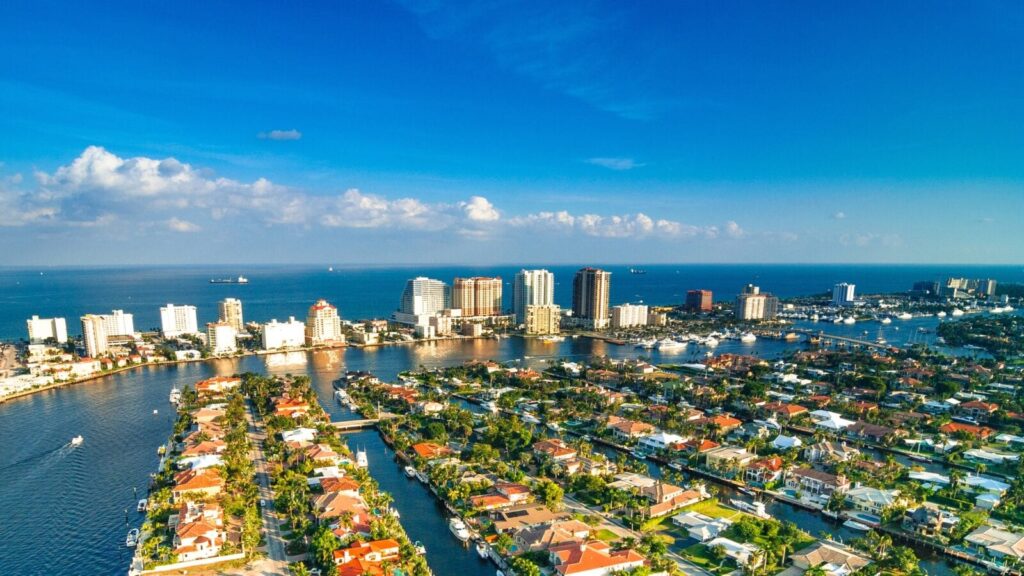 Moving companies in Fort Lauderdale
We move to a new city for different reasons. Some of us want to settle in a new place after retirement, while others move for a job, study, or another purpose. If you are shifting to another city permanently, how would you move your household or business? There are two ways to do that. The first is to pack everything yourself and then find a truck to carry the goods. You have to lift the things yourself. It's not only challenging, but you may sustain severe injury. The next option is to hire a professional moving company and stay stress-free. They will do everything from packing, loading, and unloading the goods. You only have to schedule a booking, and the movers will appear at the right time. However, all the moving companies don't take care of the safety of your goods. Convenient Lifestyle Moving is the best among moving companies in Fort Lauderdale. We have shipped thousands of families and businesses till now with our moving services. Call us for a free quote.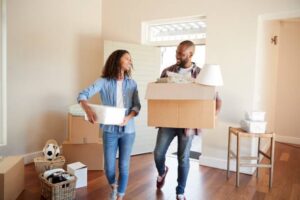 WHY IS DOING IT YOURSELF IS NOT A GOOD OPTION FOR MOVING HOUSEHOLD GOODS?
Many people think hiring professional moving companies is expensive. They want to do the things themselves to save money. However, is it cheaper to move things yourself? When you decide to move the goods yourself, you have to buy packaging materials and pack the things yourself. Then you have to hire laborers to lift the goods. However, you may not find them on time.
Imagine the moving truck is waiting, and the laborers don't appear. You have to lift the heavy goods on trucks. It's not easy to lift a refrigerator, washing machine, cupboard, and other heavy items. The goods can get damaged, and you can hurt yourself. You can avoid all these hassles by hiring Convenient Lifestyle Moving for packing and moving services. We have the right equipment and human resources to load heavy things without any damage.
WHAT IS THE BEST TIME TO MOVE?
Whether corporate relocation or residential moving, it involves a lot of stress, but you can reduce it if you choose the right time. Moving in the summer season is the most stressful, especially in Fort Lauderdale and other cities in South Florida. The humidity is at a very high level that makes it uncomfortable. 
Moreover, moving costs you more in the summer season because of high demand. Many people go on vacation to their second home, and they carry their goods there. You have to pay more if you choose to move in May, June or July. So, it's better to choose the autumn and spring season. The weather is pleasant, and the demand for moving companies is low.
HOW TO FIND THE BEST MOVING COMPANY?
It's not easy to choose the right one with hundreds of moving companies in Fort Lauderdale around. However, if you follow a few things, you can easily choose the best moving company.
Check customer reviews
Customer reviews are an excellent way to understand the services of a moving company. It can help you know about the experience of the previous customers. Convenient Lifestyle Moving provides the best moving service in Fort Lauderdale and other cities in South Florida. Check our customer reviews.
Ensure that the moving company is licensed
A licensed moving company ensures it fulfills the safety regulations stated by the Federal Motor Carrier Safety Administration (FMCSA). It is also an assurance that the company has trained professionals to pack your things correctly and move them safely to the destination.
Transparency with pricing
Some moving companies won't provide a quote when you schedule a move; it can lead to a dispute later. You can avoid these problems by hiring Convenient Lifestyle Moving. We are a full-service moving company and provide free moving quotes for stress-free local or long-distance moves.
WHAT IS THE COST OF HIRING A FULL-SERVICE MOVING COMPANY?
The cost of hiring a professional moving company depends on several factors. Distance is the most crucial factor that determines the price of moving. Long-distance moving costs more than local moving because of the higher fuel consumption. The quantity of goods is another factor that affects the cost of moving. 
If you need more boxes, you will pay a higher cost. Apart from this, if you have delicate and heavier items like a piano or pool table, it will add to moving costs. It's better to ask for a quote to get an idea. Get a free moving quote from Convenient Lifestyle Moving for a stress-free moving process.
ADVANTAGES OF HIRING CONVENIENT LIFESTYLE MOVING
Convenient Lifestyle Moving Inc. has been among the top Moving companies in Fort Lauderdale for years. We move not only residential goods but also provide corporate relocation services across the country. Be it long-distance moving or local moving, our expert movers got you covered. Our company is veteran-owned and operated so that you can trust us with your valuable belongings.
We do everything from packing to loading and unloading, so you do not hire packers or laborers separately. Moreover, if you need storage options, we do provide that as well. All you have to do is schedule a move on our website, and our team will do the rest. Do you want to know our charges? Contact us for a quote.
Convenient Lifestyle Moving is the best among moving companies in Fort Lauderdale. We had been the winner of the 2013 best of Home Adviser moving companies operating in South Florida. (Our company no  longer uses this service for moving leads for obvious reasons)
Schedule a move with us and have peace of mind. Contact us for a Fort Lauderdale moving quote.