Moving companies in South Florida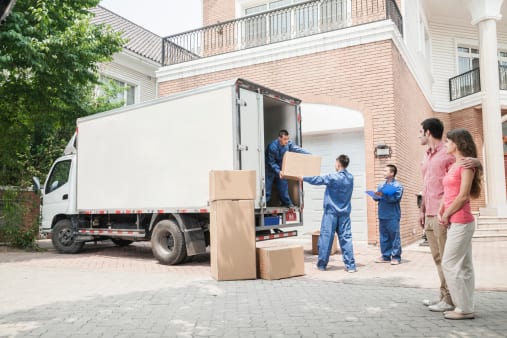 Moving companies in South Florida
Quisque consectetur convallis ex, quis tincidunt ligula placerat et. Nam quis leo sed tortor blandit commodo. Quisque ultrices, justo non convallis accumsan, ante magna ornare sapien, quis venenatis diam libero nec orci. Aenean semper interdum odio in dictum. Nunc sed augue lorem. Duis nec sollicitudin orci. Vivamus lectus metus, efficitur non arcu id, pulvinar sollicitudin ipsum. Nunc sed consectetur risus. Morbi tincidunt lorem non iaculis bibendum vestibulum ante vitae pulvinar sollicitudin semper interdum odio in dictum. 
Proin ullamcorper pretium orci. Donec nec scelerisque leo. Nam massa dolor, imperdiet nec consequat a, congue id sem. Maecenas malesuada faucibus finibus. Donec vitae libero porttitor, laoreet sapien a, ultrices leo. Duis dictum vestibulum ante vitae ullamcorper. Phasellus ullamcorper, odio vitae eleifend ultricies, lectus orci congue magna vestibulum ante vitaevitae eleifend ultricies.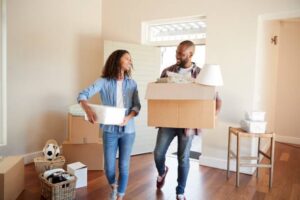 LOCAL MOVING COMPANY IN FLORIDA
When moving to South Florida, you want the services of the best local movers who know in and out about the area. We, at Convenient Lifestyles Moving Inc., are a familiar name with South Florida residents and businesses. 
We're familiar with building requirements, traffic regulations, transit guidelines, and everything you'll need to make your cross-country relocation go as smoothly as possible. We also share great personal bonding with almost all the building management societies in South Florida. If you run into any issues on moving day, such as building and moving limitations, homeowner's association fees, or any sort of parking regulations, count on our expert mover to help you get through this smoothly.
We serve residents, businesses, and commercial clients in South Florida and take full responsibility to ensure that your items' packing, transportation, and unpacking services go as quickly and safely as possible. We have been a prominent South Florida moving company for over 30 years now, with offices covering Miami, Ft. Lauderdale, West Palm Beach, and more.
FULL-SERVICE PACKING AND MOVING SERVICES
When our packing and moving experts come to your house, they'll professionally ready your house to offer the complete service moving solution. Before beginning the packing process, our expert movers start the process with complete floor coverings and runners, protective plastic, and cushioning for railings, doors, and jambs. 
We at Convenient Lifestyles Moving Inc. blend our tried-and-tested process with personalized attention to detail. Our packers and movers have extensive experience in residential, business, and government relocation services, and we understand how valuable your belongings are to you. 
Our full-scale moving-storage options and the seamless moving process have covered you for all your long-distance moves or any across the country move. Call us at (954) 773-7092 today to plan your next move with us!
TOP-RATED LOCAL AND LONG-DISTANCE MOVER IN FLORIDA
Whether you're relocating for professional reasons or want to move to Florida to enjoy your retirement, a top-rated local and long-distance moving company makes the process easier. We at Convenient Lifestyles Moving Inc. offer hassle-free long-distance moving services to and from Florida's most popular areas, as well as anywhere in between. 
We offer flat-rate and hourly moving services and packing, storage, and loading and unloading services. Our labor-only services are a massive relief if you just need an additional pair of hands-on moving days.
We at Convenient Lifestyles Moving Inc. recognize that every move is unique, and we work with you sincerely to offer a seamless and stress-free moving service. Contact us immediately to learn more about our broad service offerings or to receive a quote if you're looking for dependable movers in Miami, Fort Lauderdale, or anywhere else in South Florida.
STRESS-FREE RESIDENTIAL AND CORPORATE RELOCATION
Suppose you are planning to relocate your home or office to a new state or location. In that case, you're undoubtedly considering how to relocate your loyal employees and all your prized possessions quickly and smoothly. This can be highly stressful and need the intervention of reliable and top-rated moving companies in South Florida. 
It's a significant responsibility to ensure your corporate assets and business are taken care of when relocating. At Convenient Lifestyles Moving Inc., our moving services aim to ensure your business gets quickly and easily up and running into its new location. 
Our fleet and team are trained and completely equipped to handle the entire procedure, whether you have 20 or hundreds of employees who need to relocate. Our services are provided at reasonable rates to ensure that you have a stress-free corporate relocation that does not cost a fortune. Our short-term and long-term storage options at affordable pricing for home movers supplement their long-distance move.
IS IT MORE COST-EFFECTIVE TO HIRE A MOVING COMPANY?
Even if hiring a moving company for your moving needs appears to be expensive, it is more cost-effective than a DIY move. This is because such companies' services include packing, moving truck rental, insurance costs, and a range of other services. 
You won't have to worry about any damaged or broken items if you have a dependable moving company such as Convenient Lifestyles Moving Inc. on your side while moving to your new home. Aside from that, because we employ sturdy and high-quality packing materials, you can rest assured that your valuables are safe and protected.
You can trust us to box fragile objects appropriately. The best moving companies in South Florida use the latest tools and equipment to offer you a smooth moving experience throughout the moving process. You do not need to buy moving tools, equipment, or other stuff to prepare your belongings for relocating if you do it this way. In short, hiring a moving company for your next move will save you more money.
Have your next move planned in the Sunshine State and searching for the best moving companies in South Florida? 
Call (954) 773-7092 today!