Moving Company Service Florida to Las Vegas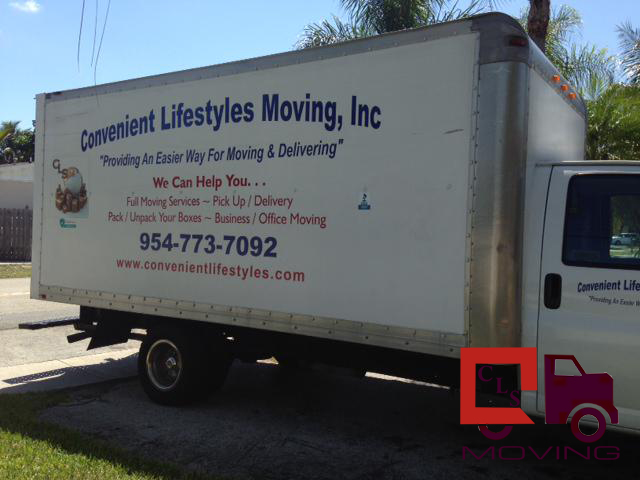 Moving Company Service Florida to Las Vegas
Many people dream of moving to Las Vegas. The electrifying nightlife, shopping malls, luxurious hotels, casinos, and affordable housing make this city an attractive place to live. When you decide to move to Las Vegas, the first thing that comes to your mind is how to move your belongings. How do you move quickly, effectively, and with the least amount of stress? You can find a carrier or hire a professional moving company. The best option is to hire a professional moving company. Convenient Lifestyle Moving provides the most reliable moving Service Florida to Las Vegas. We have been providing cost-effective and reliable moving company service from Florida to Las Vegas for the last  38 years. Westrive to ensure every customer is satisfied with our moving service. You can check our customer reviews here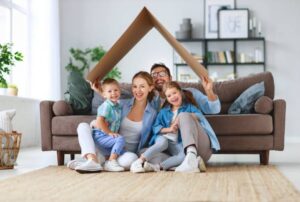 WHY HIRING A PROFESSIONAL MOVING COMPANY IS THE BEST CHOICE
A random carrier will not take care of your goods like a professional moving company. Be it packing your goods or loading them in the carrier, any random truck driver won't care much about the safety of your goods. The carrier will undergo bumps and bangs. Depending on how your items were packed, this may cause severe damage to your goods. On the other hand, professional moving companies pack your goods perfectly to avoid damage from bounces and jerks. Your items and their safety are our business! The drivers for moving companies are more experienced in carefully driving to shift the load as little as possible and take care of the safety of your goods.
COST OF MOVING DOMESTIC & COMMERCIAL GOODS- FL TO LAS VEGAS
The distance between Florida and Las Vegas is about 2300 miles. Most moving companies charge a hefty amount to transport your goods from Florida to the Casino City. You may like to know the charges beforehand to ensure it fits in your budget. However, many moving companies don't provide a free quote. There might be some hidden charges as well. Convenient Lifestyle Moving charges you a fair amount and provides a 
free quote online 
for domestic and commercial moving. We are transparent with the costs and charge you only what we quote. Get a free quote with us.
WAYS TO MINIMIZE THE COST OF MOVING- FLORIDA TO LAS VEGAS
Moving is expensive, and we understand you want to minimize the cost of moving your goods from Florida to Las Vegas. It feels great when you can save some money on the move. How do you do that? Here are some tips to reduce the costs of moving your goods.  
Get quotes from multiple moving companies
Getting quotes from multiple companies helps you compare the moving costs, and you can choose the right moving company.
Avoid summer season
The summer season is the busiest time for moving companies as many people go on a vacation in Las Vegas. All moving companies are packed this time of year and will charge you more during this season. You can save a considerable amount of money if you avoid the months of May, June, and July.  
Book in advance
Moving companies charge you a significant amount if you book your move at the last moment. You can avoid additional charges if you schedule your booking at least two weeks in advance.
THINGS TO KEEP IN MIND BEFORE SELECTING A MOVING COMPANY
Hundreds of moving companies are operating in Palm Beach, Broward, Miami, Fort Pierce, and other cities in Florida. We understand that choosing the right moving company is not easy. However, if you keep a few things in mind, you can find a reliable moving company at an affordable price.  
Price Lock Guarantee
It costs you a considerable amount to move from Fort Lauderdale, Hallandale, West Palm Beach, Miami, and others in Florida to Las Vegas. Many moving companies have hidden charges. You can avoid them by calling trustworthy companies such as Convenient Lifestyles Moving to get a free quote and confirm no hidden cost.
Look for full-service moving companies
Some moving companies don't pack or unpack goods, and you have to do that. It requires time and experience in packing and unpacking goods. Moreover, packing requires experience. Packing goods abruptly can damage them. So, ensure your moving company provides packing, unpacking, loading, and unloading services as well.
Look for Reviews
Customer reviews can help you understand the services of a moving company. Check the reviews of the moving company before scheduling a move with them.
ADVANTAGES OF CHOOSING CONVENIENT LIFESTYLE MOVING
Convenient Lifestyle Moving is owned and managed by Veterans, women, and minorities with more than 38 years of experience in moving goods. Our trained professionals ensure safety and timely delivery. Here are the advantages of choosing us.  
We provide a free estimate for moving from Fort Lauderdale, Hollywood, West Palm Beach, Miami, and many other cities of Florida to Las Vegas.
No hidden cost and price lock guarantee 
We provide options for a full range of services, including packing, lifting, loading, unloading, and everything else related to the moving process. 
We employ professionals and modern tools to lift heavy items like cupboards, refrigerators, and furniture items and ensure safety. 
We ship delicate items like a piano, pool table, and similar items. 
We relocate businesses and office goods from cities in Florida to Las Vegas. 
We are certified experts by ExpertList
Why look for any moving company when you can schedule your move with the most reliable and cost-effective moving company in Florida? Convenient Lifestyles Moving is the top South Florida to Las Vegas mover! Contact us for an online quote.